You Don't Have to Take Our Word for It!

Here's what some of our satisfied customers have to say about Foreign Auto Clinic: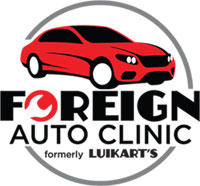 Great place of business with friendly customer service. Prices are very affordable compared to dealership prices.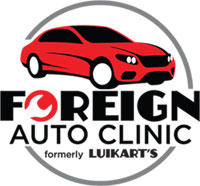 These people are honest and fast! I trust them to do the work I want and only suggest work that really needs to be done.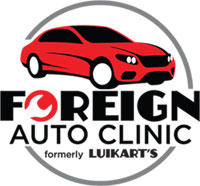 Experienced staff,quick on the schedule,timely notification if accessing parts is a problem.Highly recommended!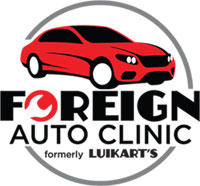 Great service very detailed on information. With great prices here in Waco!! Will start recommending.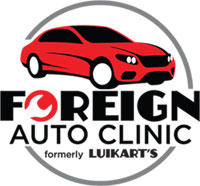 More than helpful! Great place!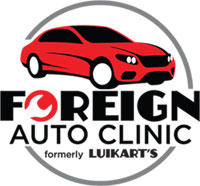 Had a great experience with Luikart's! I have a 2011 Volvo C30 with over 110K miles and one day the engine started whistling and vibrating badly. Took it over and Ken immediately knew what was wrong and did a great job repairing- no problems since. The price was very fair after a search online. The folks are very friendly as well- would highly recommend to anyone.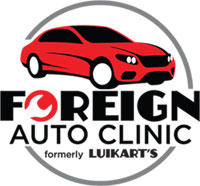 I love Luikart's. I have always trusted Kenny and his crew, and I haven't been wrong. I drive a 2001 Ford Sport Track with 260,000 miles and still going strong. Sure, it's a great truck, but Kenny's service has had a lot to do with keeping it running smoothly and being fuel-efficient. Thanks guys!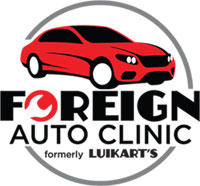 Every time I've had a vehicle repaired there I have had fantastic results.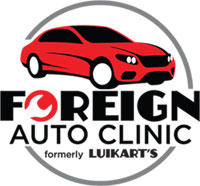 I can't say enough good things about this place. The people at Luikarts are genuine and don't try to upsell you. They get things done in a timely manner, they use OEM parts, and they are very patient and willing to answer all of your questions. I've gotten all of my spark plugs re done here as well as getting my low beam lights replaced and they have made it such a smooth process. HIGHLY RECCOMMEND.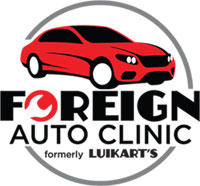 My daughter is a Baylor student and we always take her car to Luikarts for oil change and repairs. They are so friendly and make every effort to fix your car. If they can't then they will tell you what you need and where to get it checked out.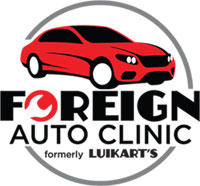 Lifesaver! Visiting Waco for a wedding. Our 2011 Volvo started making a terrible noise and the Check Engine Light came on. Closest Volvo dealer in Temple. Found Luikarts with google and walked in when they opened. They were stacked up but offered to try to get to it in the afternoon. Recommended another service provider, but when I called them, they gave me the same story. They had cars lined up and probably could not get to it till afternoon and any repairs probably not till the next week. Called Luikarts back with that information, they said come back down and they would at least try to determine the problem. End result. They got it fixed by 4:00p at a reasonable cost. Highly recommend them.
Discover More About Reviews and Repair Services At Foreign Auto Clinic in Waco

Auto Repair Near Hewitt
Auto Repair Near Mart
Auto Repair Near Ocee